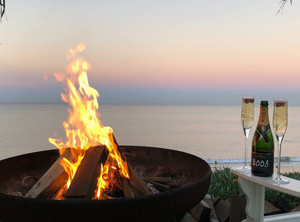 Yagoona Product Collections
Yagoona: A Way of Life...
Do you entertain outdoors by a fire, love BBQ food & Grilling? Do you love spending quality time with your family and friends?
Join the Yagoona way of life now!
Our stylish designs will bring your outdoor sanctuary to life and spend more time in your garden!
Our Fire Pits & BBQ Grill systems are easy to handle, perfect for rentals and will create a designer outdoor entertaining space to share socially at home!
See our clients testimonials here!
Watch the Yagoona Wood Fired Grills!